Roxy shoots out a water dragon ! Wow ! does that mean she have Bloom and Layla's power ?!


Layla usually do all the watering , but this time it's Roxy .... hmm ....


If you can't see the upper Roxy gif properly , then look at this snap shot . Okay , maybe it look a little like a dog or a wolf . But it's identical with the dragon Bloom usually shoots out !


see ! it's really a dragon ! Maybe it's just because of dragon is also an animal ?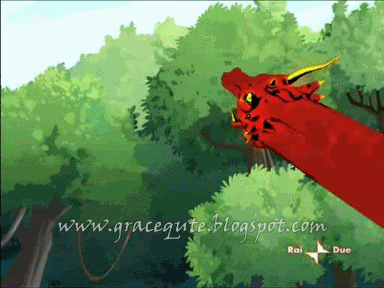 as you can see in this Chinese Zodiac graph , the dragon is racing with other animals . Although it doesn't really exists now , but maybe it's an extinct animal . Or maybe in their world dragon really do exists and also in the list of animals !


in episode 15 season 3 , Bloom saved a dragon named buddy . There's also a place full of dragons !


In comic issue 32 the comic's name is "My friends is a dragon" . so maybe it's not so weird that Roxy have a little the power of dragon . Because dragons is so common in their world !



ps : I'm also a dragon in the Enchanted Horoscope xD